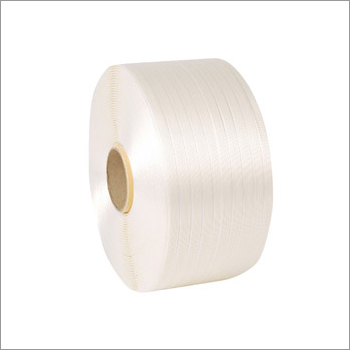 Transparent Polyester Strap
Product Description
Transparent Polyester Strap is predominantly used in the heavy-duty sector of packaging - whether applied by hand or machine. It is polyester's strength and robust associated properties that warrant its continuous use. This strap is the strongest plastic strapping products and is used as a viable alternative to steel strapping in the many industries. Transparent Polyester Strap provides excellent retained tension on rigid loads. Its excellent recovery properties help a load absorb impact without strap breakage.
High strength corded polyester strapping
6 times lighter than steel strapping
Essential for securing heavy pallets
Choice of break strengths up to 950kg
Reel size: 76mm internal cardboard core diameter x 140mm wide x 310mm external diameter.
Fasten with steel buckles.
Suitable for use with our corded polyester strapping tensioner tools.
Order now online or call us on 9845414712 for packaging and shipping advice.